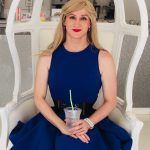 Charles [Charli] Battersby is a playwright, screenwriter, actor, model, game designer, and journalist.
Charles is known for writing the plays The Astonishing Adventures of All-American Girl & The Scarlet Skunk, and That Cute Radioactive Couple. Charles is the screenwriter and co-creator of the animated webseries The Storyteller: Fallout.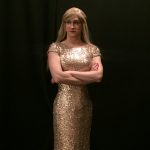 Charles has written about video games, theater, and LGBT topics for sites including Chelsea Community News, Geek.com, Venturebeat, NYC Community Media, Complex, and Joystiq.
Charles founded the organization PressXY which addresses transgender issues in video games, and moderates a series of panels on Transgender themes in comic books.
RECENT EVENTS
Keep up to date with all of my journalistic work Here.
I wrote a video game for Choice of Games. Here's the trailer for "Kidnapped: A Royal Birthday. You can buy the game and play the demo for free HERE.
Read an interview with me about my new game on the Choice of Games Blog.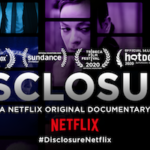 If you look super close, you can see me in the documentary "Disclosure." Here's my review of the film, and about being a transgender actor.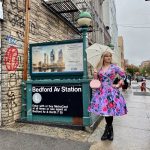 An interview with me about the Miss Subways pageant, my video game design career, and life in New York. Read it at Platform 180.
I delivered a talk about post-apocalyptic video games at the Game For Change Festival. Here's the video. My part starts 11:30 into it.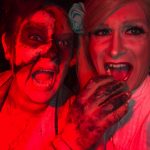 My article on Haunted Houses in New York City. Including a ghost-hunting tour of a real (Allegedly) haunted house! Read it on ChelseaCommunityNews.com.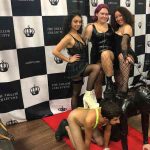 My in-depth expose on the Brooklyn Sexual Health Expo! Published in GayCityNews.nyc.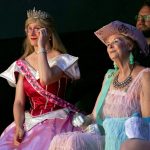 I passed down my "Miss Congeniality" crown in this year's Miss Subway's pageant. Read about in the NY Times.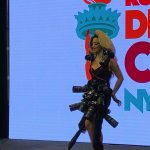 I wrote an article on cosplay at DragCon for ChelseaCommunityNews.com.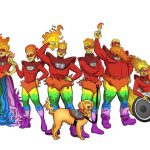 I wrote an article on an LGBT comic book convention. Checl out my thoughts on Flamecon on GayCityNews.com.
I marched in New York's Pride March with a cheerleading team. Read my thoughts on the experience at www.ChelseaCommunityNews.com.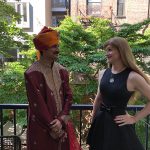 I interviewed His Royal Highness Crown Prince Manvendra Singh Gohil of Rajpipla, Gujarat, India. India's first openly gay prince. Read the full article on Chelsea Community News.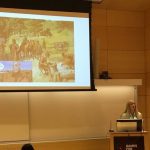 I spoke at the Games For Change Festival. My talk was on the origins of the post-apocalyptic genre of storytelling, and why it became so popular in the last century. Video is coming soon.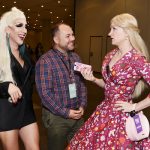 An article I wrote for Chelsea Now about local political groups preparing for the midterm elections.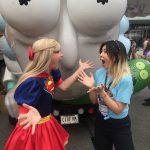 An article I wrote about the New York Comic Con, and its growing pains.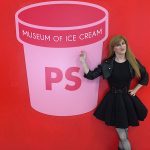 I wrote a fun article on the trend of Instagram "Pop up Shops". It's a tough job, but someone has to do it. Read it on ChelseaNow.com.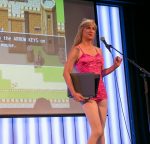 I competed in the 2018 Miss Subways pageant! I won Miss Congeniality. Read about the event on Bedford & Bowery. and in The Gothamist. My talent was Video Game Design.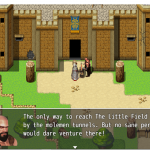 For the Miss Subways pageant, my talent was Video Game Design. I made a 5 minute demo of a game for the pageant. You can play it for free right in your browser. HERE.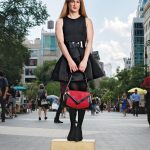 I was interviewed in the Fall Fashion issue of NY Magazine's The Cut! See the "Who do they think she is" feature.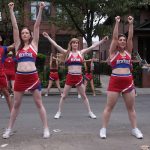 I joined a Cheerleading team called Cheer New York. I wrote an article about the experience. Read it here.
I played a role on the Season 4 premiere of Broad City! My scene starts 6 minutes in.

I am currently writing a humorous fantasy RPG for Choice of Games. More information coming soon!
Fallout: Brotherhood: I wrote most of the dialog and Narrative Design for this Fallout 4 mod by Shoddycast. It features voicework by Mark Meer (Commander Shepard from "Mass Effect"). Here's a trailer (Email me for a video of the playable mod in action):
Fallout 4: Wasteland Codex: I wrote the upcoming "Bost-Apocalytic Walking Tour" mission for this mod, as well as several of the codex entries. Download it here.
I was in the New York Comic Con"s Eastern Championships Of Cosplay 2017! Check out my Cinderella / Belle mash-up at 18 minutes in: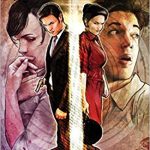 Issue number 4 of the comic book Crosswind be Gail Simone has an interview with me about transgender comic book characters! It's also in the trade paperback.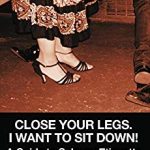 The humor book I wrote with my wife is now available on Kindle. Grab your ebook copy of Close your Legs. I want to Sit Down!: A Guide to Subway Etiquette.