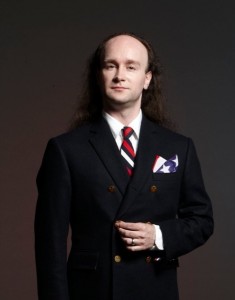 Writer/Actor/ Game Designer/ Theater Critic
I am the creator of Theater For Nerds, the only website dedicated to nerdy theater, and I write video game reviews for GamesReviews.com, Explosion.com, and DustyCartridges.com among other publications.
I also run the U.S. Department of Electronic Entertainment, a satire website about the video game industry. You can find all of my latest writing compiled at my WordPress Blog.
UPDATES
The new episode of the Fallout Lore series is up.  Written by me.
My play Big Mike's Discount Wonderland is part of the Brick Theater's Winter Ten Minute Play Festival. It runs January 10th-19th. Get your tickets here.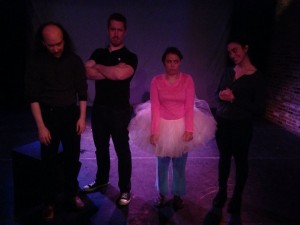 I'm directing a live reading of the comic book Next Turbo Cult on Dec 13. Join us!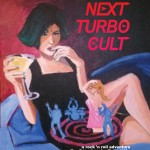 I'm writing the Fallout Lore webseries for Shoddycast. See them all here, with a new episode every other week.
My play That Cute Radioactive Couple had its final show on July 27th.  See more about the show here.
And here's a great article about the play in The Brooklyn Paper.
The most recent Games Reviews podcast is up!
Hear me and Uncle Yo discussing cosplay, games and theater on We Are The Geek.
The new GamesReviews.com podcast is out. Listen to me on "Inside The Gamers Studio" discussing why you should play The Longest Journey.
I modeled my Captain America costume in the Sakura Matsuri Cosplay Fashion Show on Sunday April 28th at the Brooklyn Botanic Garden. See the video here.  My part starts a 26 minutes in, but there are a lot of great costumes and models throughout.
Did you miss my panels at the Penny Arcade Expo? Here is the podcast of the panel I did with the National Academy of Video Game Trade Reviewers.
My most recent panels on Transgender issues in gaming can be found at www.PressXY.com.