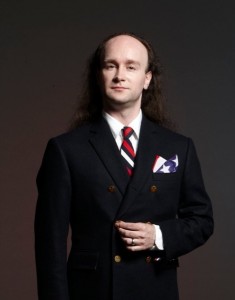 Writer/Actor/ Game Designer/ Theater Critic
Charles Battersby is a playwright, actor and journalist who is also known for his plays Astonishing Adventures, That Cute Radioactive Couple, and sTopless Go-Go Girls at the Troll Hole. He has written about video games for sites including Complex, Joystiq, Automaton and Explosion. Charles founded the transgender rights organization PressXY. He is the screenwriter of the Fallout Lore webseries at Shoddycast.
You can find all of his latest writing compiled at his WordPress Blog, and you can see articles about his work here.

UPCOMING
I'll be moderating two panels at the Penny Arcade Expo in Boston this March. Details coming soon.
YOU JUST MISSED
Season 2 of Fallout Lore started October 3rd. See the first episode here. Watch all of Season 1 here.
On Sunday October 12th I moderated a panel about transgender comic book characters at the New York Comic Con: Secret Identities – Transgender Themes in Comic Books.
And on October 12th I had a reading of my play Astonishing Adventures at Theater For The New City.
My new play The Astonishing Adventures of All American Girl & The Scarlet Skunk ran in the Brick Theater's Comic Book Theater Festival in June 2014! See our press coverage here.
On June 14th I moderated a panel on transgender comic book characters at New York Comic Con's Special Edition NYC. Listen to a podcast of Secret Identities: Transgender Themes in Comic Books on AmberUnmasked.com 
Another article about my panel at Special Edition NYC. "By far my favorite panel" - Comics Nexus
I performed at the Brooklyn Botanic Garden's Sakura Matsuri cherry blossom festival. I hosted "The Battersby Show" on both days, and modeled in the Cosplay Fashion Show, and the Parasol Society Fashion Show.
My play That Cute Radioactive Couple had a reading at the Penny Arcade Expo in Boston on April 11th.
Press XY presented a new panel at the Penny Arcade Expo East.