I have made Mods,  Maps, and Missions using several popular SDKs.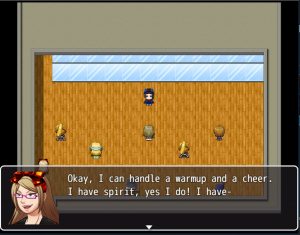 Charli's Cheer Challenge is a short game about a newbie cheerleader trying to join the squad. Help Charli train her cheerleading skills before the tryouts. Your decisions will determine if she has what it takes to become a cheerleader! Made with RPGMaker MV. Click HERE to play it for free, right on your browser.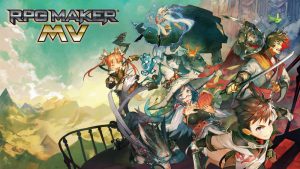 Designer of unannounced upcoming fantasy/post-apocalyptic video game built using the RPG Maker MV Engine.

Narrative design and in-game text for fan-made mds for Fallout 4, and New Vegas.
Fallout: Brotherhood: Dialog and Narrative Design for Fallout 4 mod by Shoddycast.
Fallout Lonestar, mod for Fallout 4. Contributed dialog and quest design for companion character "Rhona Ransom". Co-designed quests for White Rose location and created NPCs.
Fallout: Project Brazil, mod for Fallout: New Vegas. Wrote in-game "Terminal entry" text.

Missions for City Of Heroes using the "Mission Architect". Devised a system that allowed player choice to affect the outcome of the mission. The game is no longer online, but you can see some screenshots of "Ivan and the Thirteen Princesses", "Justice Sandwich" and "Verminator's Fancy Plans".

I also wrote and level-designed the "Neverwinter Nights" module "Buggery", a 15-minute, humorous adventure set in a village overrun by a swarm of giant insects. Unravel the mysteries and intrigues of the village of Omala, and choose whether or not to save the town.  You will need a copy of Neverwinter Nights to play this.  Available HERE.

Back when it was still a hot game, I designed a series of custom gametypes and maps for Halo 3. They can be seen HERE, and played if you have a copy of Halo 3 and a Bungie.com account.