"Ray was prepared for the apocalypse, but he wasn't prepared to share his old fallout shelter with his new wife Jane. When nuclear war strikes, they find themselves trapped in a bunker built for one."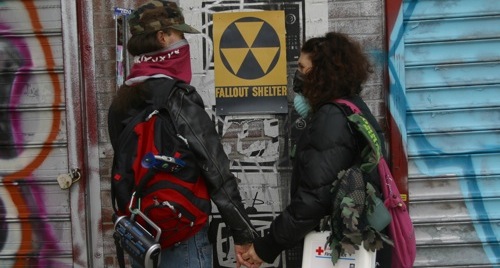 Inspired by post-apocalyptic and dystopian video games like Fallout, Wasteland and Bioshock, this dark comedy has bittersweet fun with end of the world.
You can hear a 20-minute sample of the show here.
That Cute Radioactive Couple returned to the Penny Arcade Expo East on April 11th 2014 for a live reading featuring Charles Battersby, Victoria Anne Miller, Adam Swiderski, Isaiah Tanenbaum, Matthew Trumbull and Stephanie Willing.
That Cute Radioactive Couple also played in New York in the The Brick Theater's Game Play Theater Festival staring Charles Battersby, Len Rella, Isaiah Tanenbaum, and Amanda van Nostrand.
It was previously performed at the Penny Arcade Expo 2013 in Boston staring Mario Bueno, Charles Battersby, Isaiah Tanenbaum, and Amanda van Nostrand.
It premiered in the 2012 Game Play Theater Festival at the Brick Theater in New York City.  Directed by Charles Battersby with Len Rella, Sam Robison and Mary Wertntz. With art by Peter Hwang and Timur Dubin.
Read interviews with the playwright at The Brooklyn Paper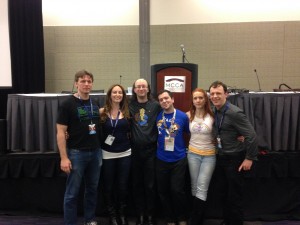 Cast of the PAX East 2014 Performance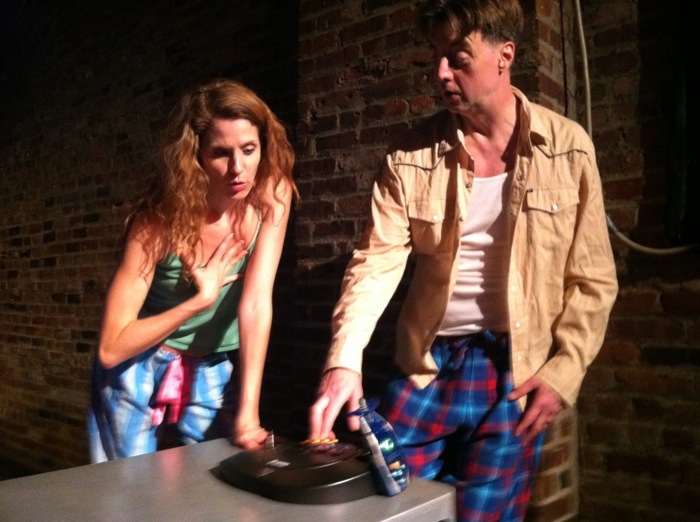 Mary Werntz and Len Rella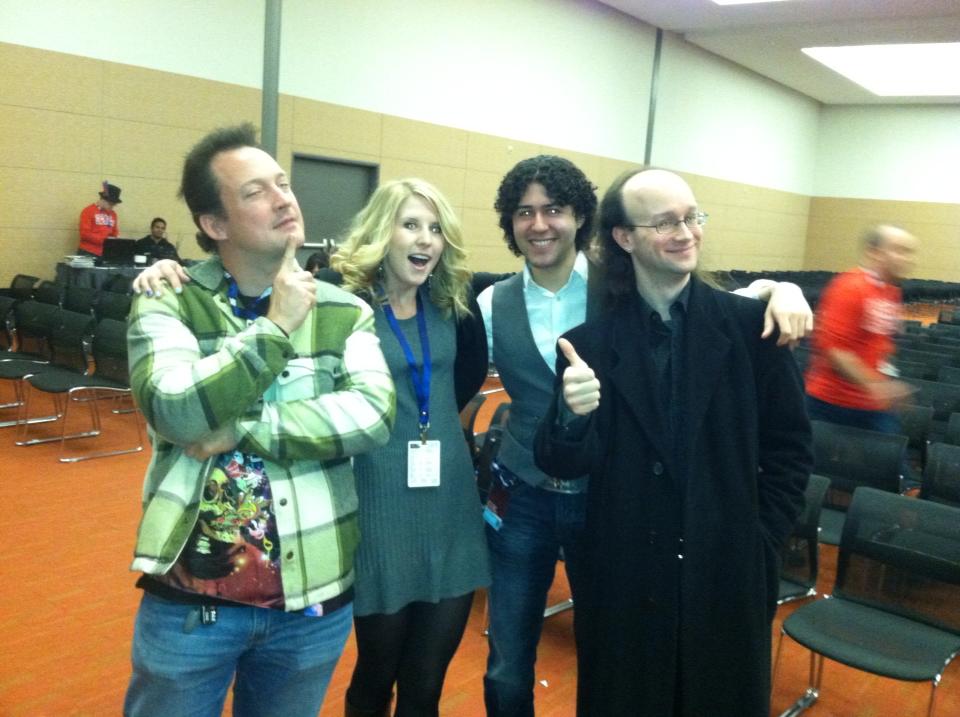 Chris Avellone, Amanda van Nostrand, Mario Bueno and Charles Battersby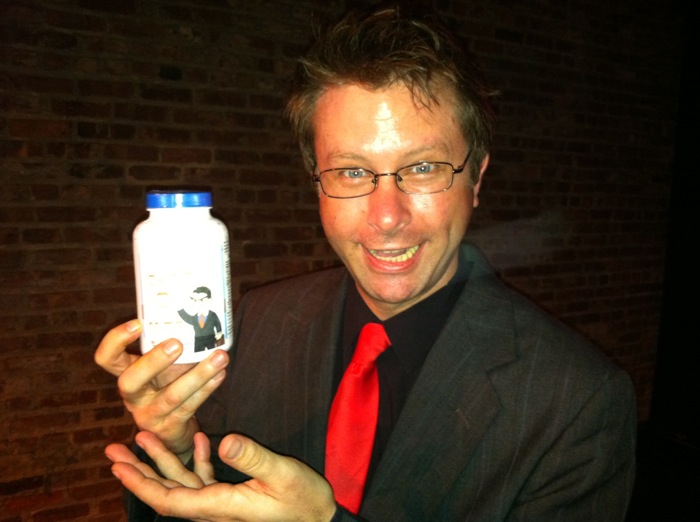 Sam Robison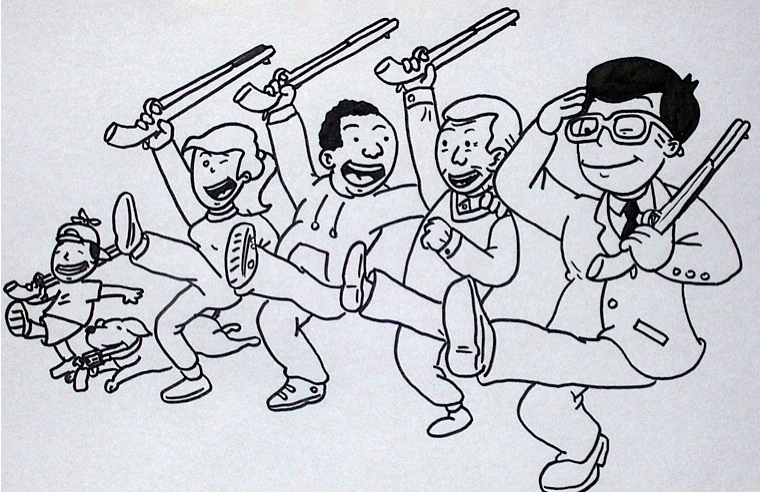 Art by Peter Hwang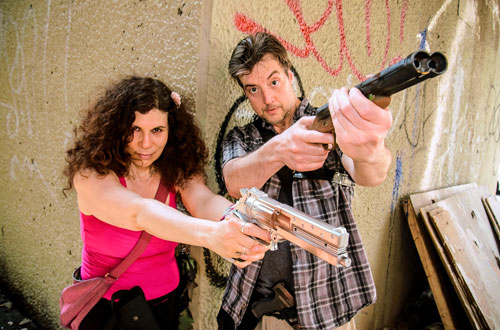 Len Rella and Elizabeth Barkan
Special thanks to our Kickstarter backers: Ken Marion, Ryan McMillen, Pat Rafferty, and Snowrunner Games.